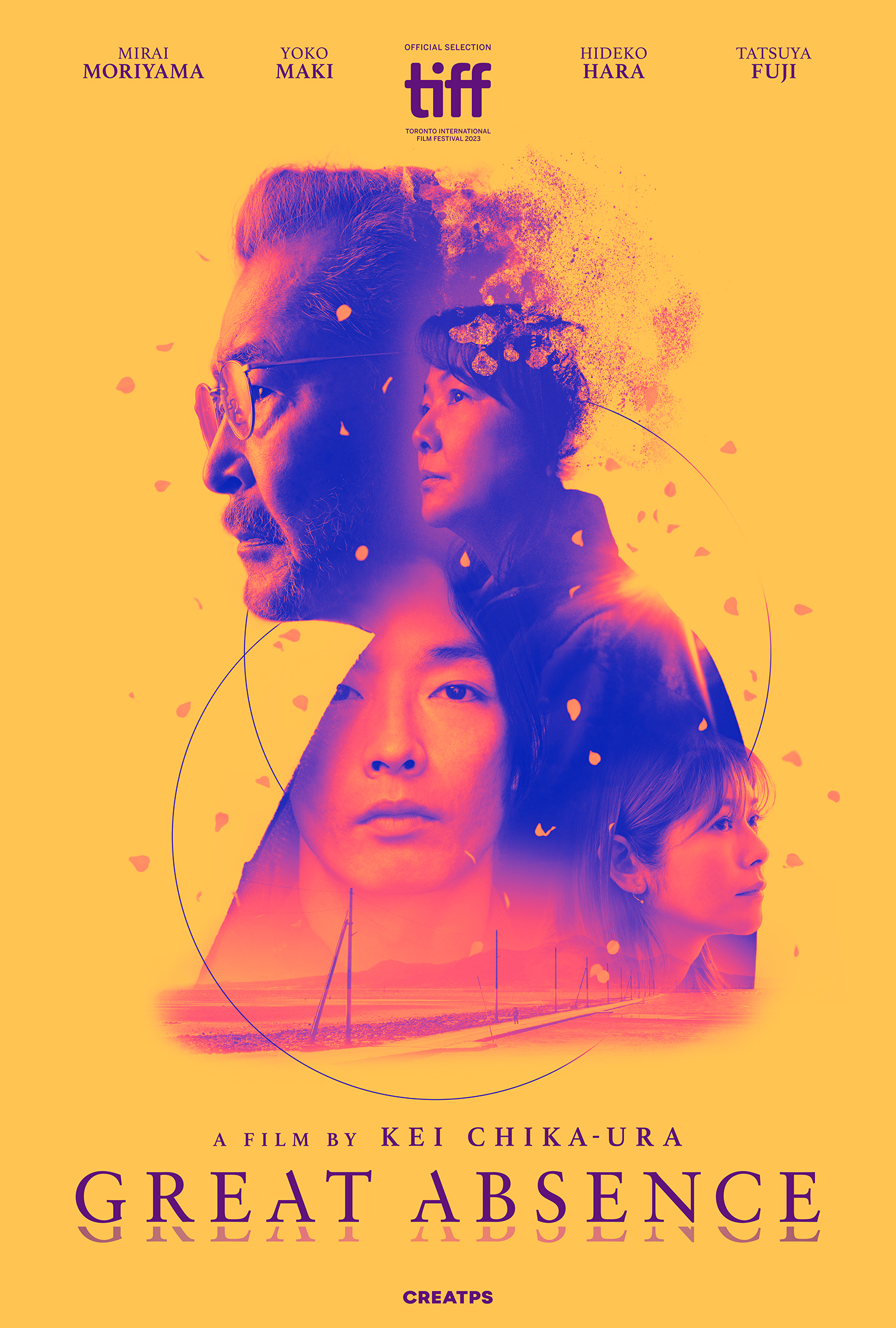 I will be appearing as the wife of the main character in the movie "GREAT ABSENCE."
In addition, the movie has been confirmed to have its world premiere in the competitive "Platform" programme at the 48th Toronto International Film Festival, along with the unveiling of the international poster.
The movie is scheduled to be released in Japan in 2024, so be on the lookout!
【Comment from Yoko Maki】
I am truly living for the first time ever in my life as I have been amazed at the walking artwork by Mirai Moriyama's performance. Be it beauty or classiness, I can't compete with that, and that's me as a woman saying this. This wasn't fair Mirai, and you know it! Ever since I received the script and heard the cast, I can tell that it is inevitable to see this movie receiving an accolade. At the same time, this movie is something that will surely choose its audience. Are you the audience that this movie is seeking for?
BACK